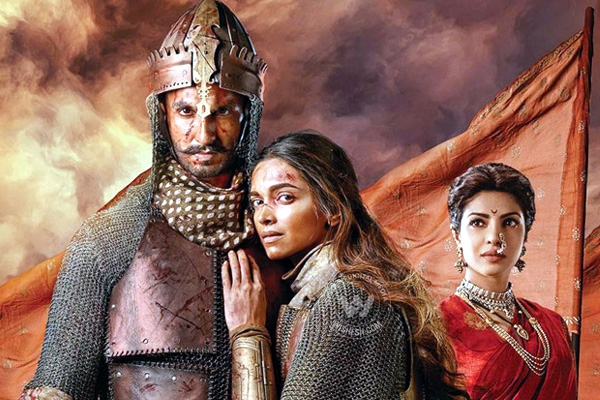 (Image source from: Bajirao Mastani's Release Hurdles})
Maverick director Sanjay Leela Bhansali is busy carving up his magnum opus Bajirao Mastani which has been under shoot for over two years. The movie about the real life story of king Bajirao and the movie has been made on a budget of Rs 210 crores. Ranveer Singh played the lead role as Bajirao in the film and Priyanka Chopra, Deepika Padukone played the female leads in the film. This periodic drama has been planned for release in December and the recently released theatrical trailer has created enough sensation all over and the expectations on the movie reached peaks.
As per the latest news, a social activist from Pune filed a petition to stop the release of the movie. His complaint reads that the movie has altered the real historic facts and the director added many commercial elements which side lined the major plot. The court has asked a committee to revise the petition after watching the film so that they will take a call on the movie's release. Sanjay Leela Bhansali along with Eros International produced the movie on Sanjay Leela Bhansali Films aand Bajirao Mastani has been set for release on December 18th. We have to wait and see about the court's decision which will be revealed out in a week.