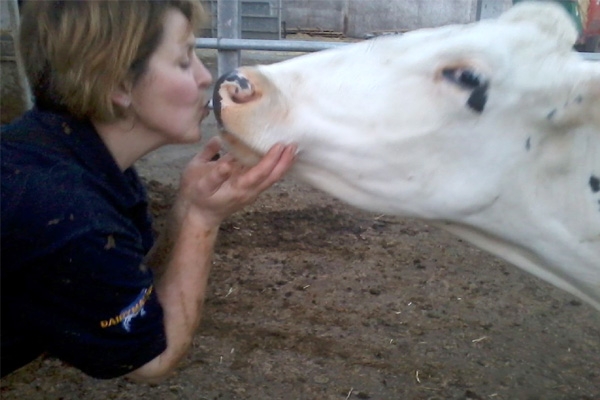 (Image source from: 'Cowshed Cinderella' wins £1.3million})
Eirian Davies, known as 'Cowshed Cinderella' has won £1.3million ($2.7million) from her parents who are farmers. It is revealed that Davis was awarded compensation by the High Court in Cardiff for the 30 years of work she did on farm, losing her young days freedom.
She was made to do chores while her sister went dancing. She told a court she missed out on going to Young Farmers' Club dances with her two sisters, Enfys and Eleri, as a teenager because she had to stay at home to do her chores at Caeremlyn Farm, Carmarthenshire.
Her parents had promised her that her patience and hard work would be rewarded with the farm and pedigree dairy herd when they retired. But when a family row broke out they began proceedings to evict her - and she started a legal battle for her rightful share of the Welsh farm.
Her parents had pinned their hopes on their hardworking daughter, but over the years they became increasingly annoyed by her relationships with men and the prospect of children and changed their wills.
Can you spend your whole life doing chores without being compensated for the same?
-Smrutirekha