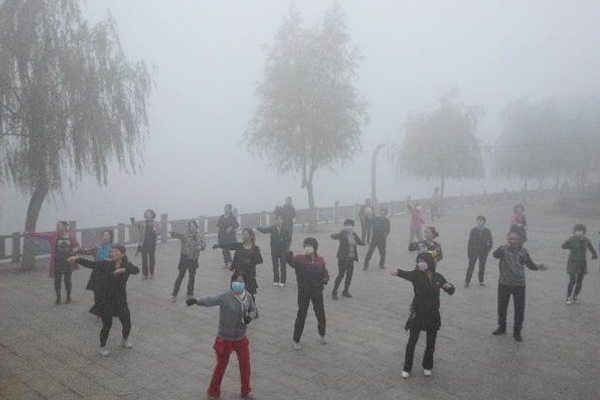 (Image source from: Record-breaking air pollution in China)
Officials had ordered schools in Beijing, China, to keep students indoors as record-breaking air pollution was measured on Tuesday in Chinese capital. The pollution was 35 times higher than the safety levels. The spike in the pollution just reminds the environmental challenges of China, right when President Xi Jinping joins other leaders at the Paris climate conference.
On Sunday, the city government issued first orange alert that is the second of the four highest warning levels in nearly two years. This eventually made to suggest factories and construction sites to reduce work.
On Monday, Southern Beijing recorded the concentrations airborne particles with less than 2.5 microns in diameter, or PM2.5 at 900 micrograms per cubic meter. These particles severely damage the lung tissue. The maximum recommended by the World Health Organization is 25 micrograms per cubic meter.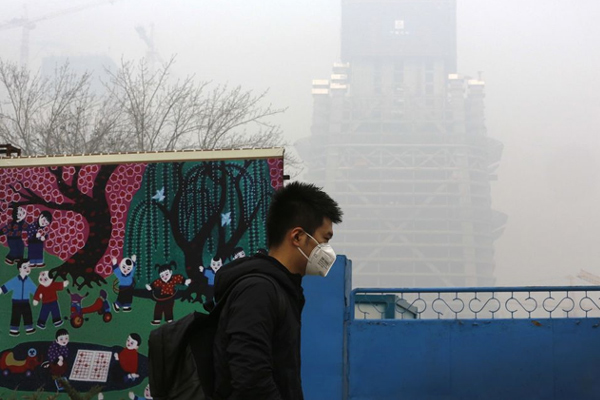 Buildings were silhouetted in the haze, while Visibility fell to hundred of meters. There were complaints all around about the pungent odor, smoky, as many wore tight-fitting face masks.
A downtown office building security guard was quoted as saying in yahoo as, "I felt like my lungs were blocked. We have to stand in the open for many hours a day, and the pollution really affects us."
Officials ordered Beijing schools to halt outdoor activities. One of the primary schools in e Xicheng district on the west side messaged parents about the cancellation of classes on Tuesday. Many cities surrounding Beijing and in the northern province of Hebei were reportedly has polluted air.
The Transportation Ministry said on its website that, "Outside Beijing, reduced visibility due to heavy fog prompted authorities to close 1,553 highway sections in central, eastern and southern China."
-Sumana