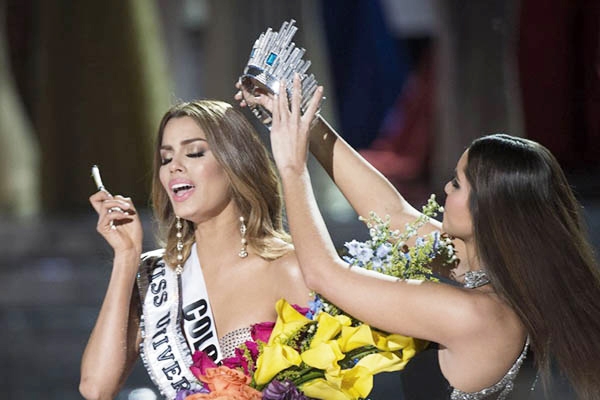 (Image source from: Miss Colombia finally speaks out on Miss Universe 2015 mix up})
Finally, Miss Colombia Ariadna Gutierrez who was crowned the Miss Universe 2015 for a couple of moments due to the mix-up by the host Steve Harvey, broke the silence on Miss Universe Mix-Up. Showing incredible poise, Gutierrez spoke about the Miss Universe crown mix-up.
"I want to thank each and everyone of you who have sent messages of support and strength," she wrote in a lengthy Instagram post, "Your destiny is written for you. And my destiny was this. I was able to bring happiness to my country after becoming Miss Universe for only a couple of minutes."
Miss Philippines Pia Alonzo Wurtzbach, the Miss Universe contestant from the Philippines is the winner of the title and crown "Miss Universe" 2015. But, she got it only after a shock when host Steve Harvey returned to apologize for mixing up the names and announcing the wrong name for the Miss Universe title. Finally, Miss Universe from Colombia of last year removed the crown from Ariadna and crowned it on the head of Wurtzbach.
Also read: Moments when Miss Universe Wurtzbach was stunned!
Women between 19 to 27 years age, representing 80 countries took part in the competition. For the first time in 2015, viewers at home casted their votes besides four in-person celebrity judges in the competition.
-Sumana