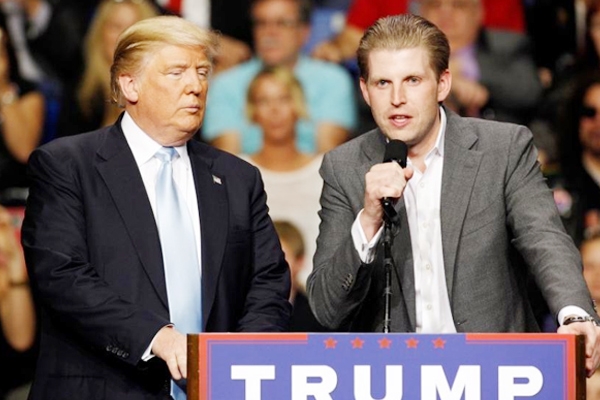 The invitation has made an extraordinary offer that donors willing to write a check for $500,000 to $1 million would be granted the access to Donald J. Trump the day after he is sworn in as president, along with the opportunity to participate in a multiday hunting or fishing trip with Donald Jr. and Eric, his eldest son.
But the Trump Organization put out a statement distancing the family from the fund-raiser, saying that the event had "not been approved or pursued by the Trump family," although the legal documents showed that Eric Trump had served on the board of directors of the newly found charity behind it, the Opening Day Foundation. The event has been scheduled, but references to the hunting trip had been removed, and Eric Trump said that neither he nor his brother would attend.
The sudden turnabout was the latest example of the ethical thicket that the president-elect and his family has been facing as he prepares to take the oath of office. It highlights the need for Mr. Trump to define clearly what roles his adult children must play in his administration, according to the former senior White House advisers, who have already served the last six presidents.
Michael H. Cardozo, who worked in the White House counsel's office, under President Jimmy Carter said, "I am seeing insensitivity to what is ahead".
Donald Trump being a business tycoon, do he really need to collect donation for charity from people in the name of an access to meet the President elect! Is'nt it seem too silly to join in a Fishing and Hunting trip, that too with his eldest son, Eric Trump, for donating $500,000 to $1, which the billionaire himself can give for many good causes!
By Prakriti Neogi