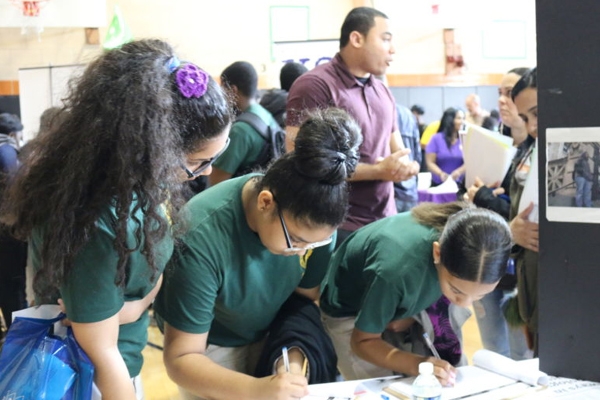 It has been referred to as a "real world" for kids, because the students make rules at the Houston Sudbury School.
The co-founder of the school Dominique Side said that, when they walk into the door in the morning it is up to them, how they want to learn, and what they want to learn. They get to focus on whatever it is that they are interested in."
The school opened in the January 2016, the Houston Sudbury School has 22 students who range in age from 5 to 18. The school is based on a model introduced by the Sudbury Valley School, near Boston, back in the year 1968.
The belief of the school is that to give students freedom and responsibility when it comes to the way they learn.
Side said that the school became the answer to her oldest son's need to learn in a different type of way.
Instead of learning reading, writing and arithmetic through books and testing, the students learn from their own real-life experiences.
The Houston Sudbury School operates on democratic process. The students of the school vote on everything.
At the Houston Sudbury School there is no set curriculum, no homework and also no grades.
Yash Semlani Named As Young Ambassador Of The City
But founders said that it is still a formula for success. Cara DeBusk, one of the other school co-founders, said that their students have a stronger sense of self because of the years of independence.
Andrew Bartelt's 7-year-old daughter has been a student since day one of the school. He said that, he believes the school model because he does not want his daughter to endure the pressures and stress he experienced in his high school and college years.
The Houston Sudbury is a private school and not accredited by the state. When students are ready to move on from the Houston Sudbury School, the administrators of the school create a transcript describing the work the students have done while in school.
Dr. Nicole Walters of the University of St. Thomas said that there are some students who will benefit from a democratic learning environment.
However, she also said a democratic school is not for every child. She said that parents should consider the policy of the school before they move to this model of learning. Houston Sudbury School plans to move into the new facility in May.
Mrudula Duddempudi.