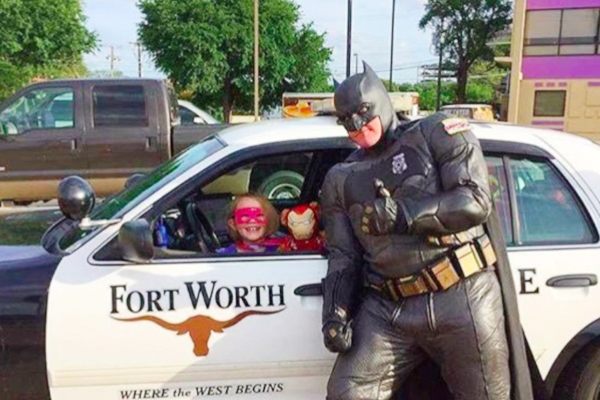 What are the chances you get rescued by none other than the Dark Knight or let's assume what are the chances you see Batman save a store from getting robbed, well if you have not then you are not so lucky, because far away from Gotham City, Fort Worth people witnessed an incident where Batman saved the day.
A Fort Worth police officer dressed as Batman caught a man, who allegedly shoplifted four DVDs from Walmart, including a DVD of 'Lego Batman', police said.
Officer Damon Cole was at a neighborhood attending an event 'safety fair for children' dressed as Batman. That is when he got to know about the theft.
Instead of ignoring the message, he showed up to the Walmart to arrest the suspect. But arresting the suspect was not the most difficult part, as he had to convince the store manager that he was an actual cop.
"Batman says 'I want you to know I have this Batman costume on but I'm an off-duty police officer," Anthony Drake, a Walmart community involvement member.
The shoplifter was issued a citation since the value of the stolen DVDs was less than $100. But he did not leave until he got a selfie with the cape crusader.
"I want to get a selfie with you cause it's not every day you get arrested by Batman," Cole said the suspect told him. "So, he took a selfie."
Cole joined as an office in 1999, since then he travels throughout the United States dressed as a superhero, mostly entertain terminally ill children.
Cole uses his own money and travels on his own dime to help children forger their health issues.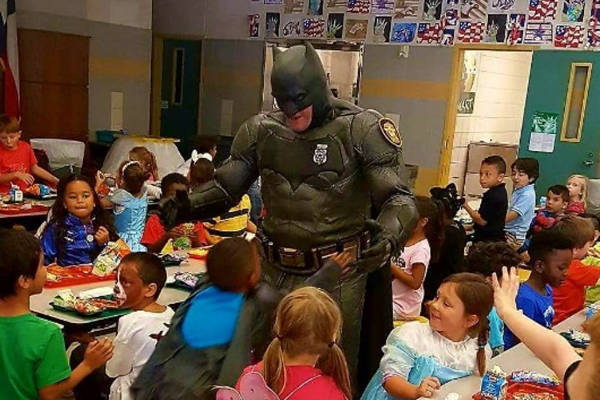 "I want to inspire people," he says on his webpage. "I want someone to look at me and say: 'Because of you, I didn't give up.'"
But Cole was peeved about one thing, that the suspect dared to steal a Batman film.
"You can't steal my movie," he said. "Come on!"
AMandeep