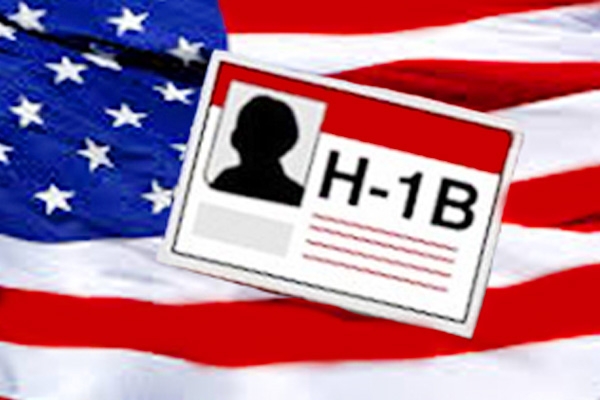 (Image source from: Work Permit to Spouses of US H-1B Visa Holders})
A good news from the United States Citizenship and Immigration Services (USCIS), that they will begin accepting applications from the spouses of H-1B visa holders from May 26th.
The decision will benefit thousands of qualified and talented professional Indian spouses who were denied to work earlier. Due to the restrictions prescribed under existing laws, they were unable to work for any organization in US.
Once the spouse got approval for his or her 'Form I-765' by the USCIS, H-4 dependent spouse will receive an Employment Authorization Card. The Employment Authorization Card holder can start working in US thereafter.
According to the USCIS estimates, the eligible spouses will be around 179,600 in the first year and 55,000 annually in subsequent years. H-4 dependent spouses of H-1B visa holders who are seeking employment-based lawful permanent resident (LPR) status, can feel better with permitted work and earnings.
The USCIS, in a statement, said the Department of Homeland Security is extending the eligibility for employment authorization (EAD) to certain H-4 dependent spouses of H-1B non-immigrants who are seeking employment based Permanent Residency. The individuals can avail the facility if they can satisfy at least one of the stipulated three conditions.
The conditions include that the principal H1B worker has an approved 'I-140' or is currently on an extended H1B status beyond the 6-year limitation based upon an I-140 petition application pending for at least 365 days (one calendar year).
The decision by the authorities is being welcome by the associations of India in US, and South Asian communities for providing the work permit facility.
-Kannamsai