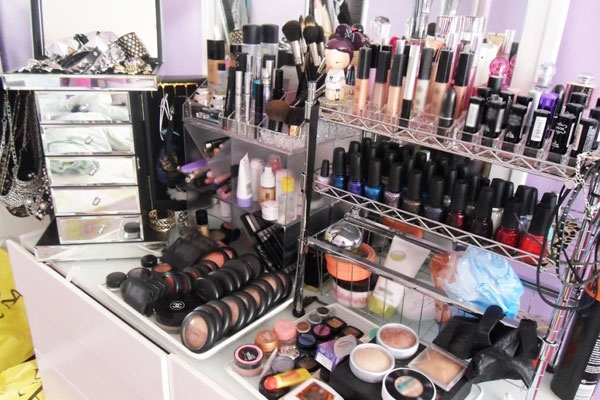 (Image source from: })
We generally know that the cheap quality of beauty products like lipstick, nail polish, creams and gels cause skin damage and show side-effects. Surprisingly, a recent study revealed that chemicals in lipstick, face cream and nail varnish can also fasten the menopause chances by four years.
The study examined the implications of 111 chemicals on 31,575 women. They found that at least 15 different chemicals were identified as harmful and dangerous by a team of researchers at Washington University in St Louis and among them were phthalates, which are used to soften plastics.
The harmful substances also are found in food packaging and household products, including perfume, lipsticks, body wash, hair care products and nail varnishes, dailymail.co.uk reported.
The scientists have analyzed the levels of 111 chemicals in the blood and urine of the 31,575 women who took part in the study. Their findings revealed that women with higher levels of certain chemicals go through the change two to four years earlier than those with lower levels.
Menopause or decline in ovarian function not only affects fertility, but can also pushes a woman towards heart disease, osteoporosis and other health problems. The chemicals are also known to increase the risk of certain cancers, metabolic syndrome and, in younger females, early puberty.
"Chemicals linked to earlier menopause may lead to an early decline in ovarian function, and our results suggest we as a society should be concerned," said senior author of the study, Professor Amber Cooper.
It is suggested to all the users of cosmetic and beauty products that be sure while using the formula or compound is safe. Using appropriate fashion item can make you smart and shine, while the others can damage your health a lot.

-Kannamsai