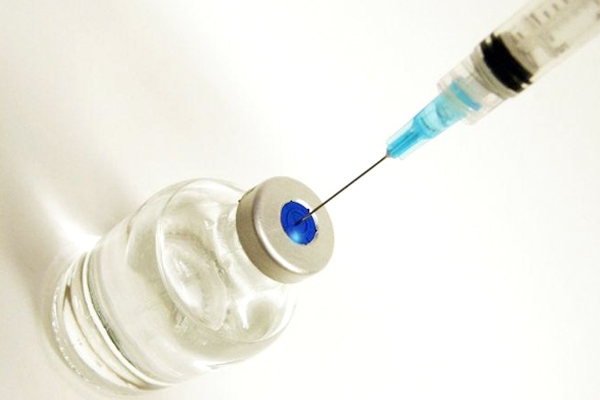 (Image source from: Health Minister launches India's first injectible inactivated polio vaccine})
Health Minister J.P. Nadda has launched India's first injectible inactivated polio vaccine (IPV), as an effort to the commitment of the country to global polio eradication.
According to the minister, IPV injection would be given free of cost to children below one year along with the third dose of the Oral Polio Vaccine (OPV) during the routine immunization sessions.
The minister said, "At this momentous milestone, India remains committed to global polio eradication. India is introducing IPV into its routine immunization program along with oral polio vaccine."
"The last polio case was reported in India in 2011. But the risk is still there with the virus being active in Pakistan and Afghanistan. Hence, we are introducing IPV for double protection against polio," said J.P. Nadda.
Nadda said that the vaccine will be introduced in total six states in the first phase. The states include Gujarat, Assam, Uttar Pradesh, Bihar, Punjab and Madhya Pradesh.
Reports indicate that new evidence reveal that OPV as well as IPV together will strengthen the children's immune system more, providing double protection against polio. In May 2015, the World Health Assembly recommended the introduction of IPV in routine immunization. In 2014, India was declared polio free.
Nadda said, "IPV will roll out to 126 countries which are only using OPV in the national programme and it will be the largest and fastest globally-coordinated vaccine introduction project in history."Others present at the occasion are Jagdish Prasad, Director General of Health Services (DGHS), and C.K. Mishra, additional health secretary.
The introduction of IPV was condemned by the Unicef representative to India, Louis-Georges Arsenault, as strengthening of immunization program in India. It was termed by him as a "monumental step". The commitment of the Unicef was reterated by him as well as support in immunization endeavor of India.
-Sumana