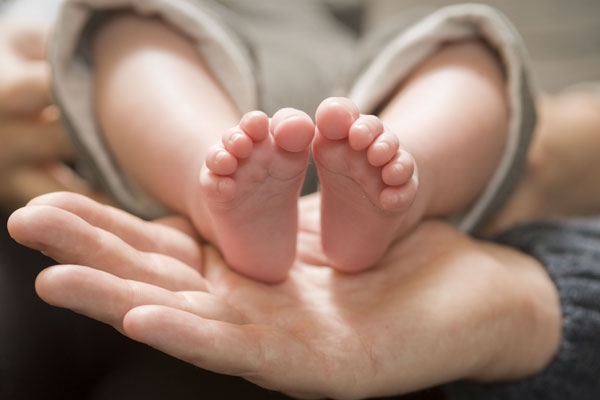 (Image source from: })
In a historic debate British lawmakers Tuesday voted in favour of IVF children conceived with DNA from three parents, and UK became the first country to bring this law. Inspite of strong objects from various activists and religious figures, both the Conservative and Labour fronts supported the move as this will help the families, which are lacking children in normal process.
The House of Commons voted with clear understanding of the necessity, by 382 to 128. During the debate, ministers said the technique was "light at the end of a dark tunnel" for families. With this support the hue over the issue of "three-parent" designer babies may be weakened. The regulations will now have to be approved in the House of Lords, where they are likely to be passed.
MPs favoured the proposal even they are allowed free vote, since they believed it was an important scientific step forward that did not amount to genetic modification. The technique of IVF to use 3 DNAs could prevent mitochondrial diseases but also raises significant ethical issues.
However the passage of the law was opposed by Catholic and Anglican Church leaders, in part because the process involves the destruction of an embryo and leads to unnatural conceptions.
Three-Parent concept of IVF technique aimed at preventing deadly genetic diseases being passed from mother to child, new law is expected to help about 150 couples a year. One in 6,500 babies in the UK, thought to develop a serious mitochondrial disorder. The genetical and mitochondrial disorders can lead to health issues in future of the babies such as heart and liver disease, respiratory problems, blindness and muscular dystrophy.
But the cutting-edge IVF technique involves transferring nuclear genetic material from a mother's egg or embryo into a donor egg or embryo that's had its nuclear DNA removed. The new embryo will contain nuclear DNA from the intended father and mother, as well as healthy mitochondrial DNA from the donor embryo - effectively creating a "three-parent" baby.
As the science can be used for both constructive and destructive ways, this may lead the scientists to create different race and minded people, which is a big concern. At the same time this can ensure happiness in many faces, since they know the pain of mitochondrial disorder. Government monitoring for better outcome should also be there to ensure progressive results.

-Kannamsai