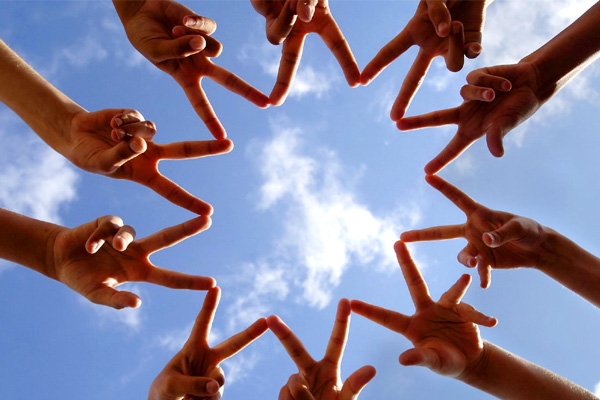 (Image source from: Sharing the feelings makes double or half})
A Swedish proverb says "Shared joy is a double joy; shared sorrow is half a sorrow", which is absolutely applicable for any one on the earth. Hiding the happy and dark moments can revolve within and leads to mental burden, which in turn causes disturbance in life.
If we have our beloved people with us, we must share what we actually want to say. The proverb, which mentioned sharing the joyful moments and news, can enrich our soul and mind with positive note, while sharing the troubles and problems can reduce our tension and may show the path for solution and comfortness.
But, we must be careful in sharing the secrets and legal problems with unknown and distant fellows. Since, they can betray you when you are behind the scene, even they can black mail you with the information you have shared with them.
And some people can console us for time being and may defame you in open world, so try to believe in those, who can help you and share your trouble moments of your life. Generally the best beloved persons come into our life according various stages and age, like parents in childhood, friends in school age, siblings in younger stage, life partners in middle age, heirs in old age.
Try to follow the quote to double the happiness and half the pain.
-Kannamsai