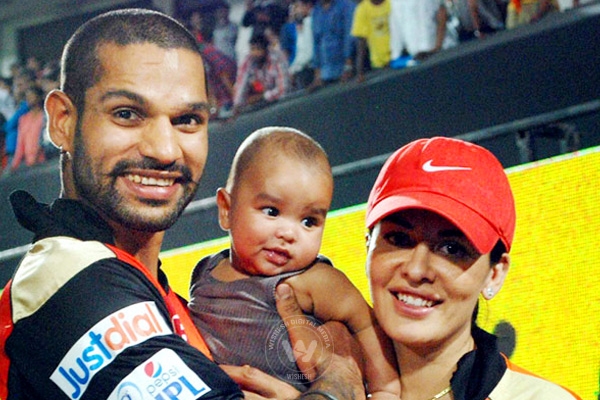 (Image source from: Harbhajan Singh- cupid of Shikhar Dhawan's love story})
It would surprise no one if it is titled-"How Facebook changed my Life". But for Shikhar Dhawan it was the way,he met his lady love.
Back in 2004, Dhawan had been the leading run- scorer at an Under-19 World Cup. After that, he spent more than half a decade treading water. As the years passed, those that watched him wondered how badly he wanted to make the step up.
That is when, Dhawan came across the Melbourn based Ayesha Mukherjee. This British-Bengali origin was on Harbhajan Singh's Facebook friend's list. On an impulse Dhawan had sent her a friend request.
And that's how their love story started.
They got engaged in 2009 and married in 2012.
Ayesha Mukherjee who is a trained kick boxer, is also a sports enthusiastic. Dhawan's wife is 10 years elder to him and has two girls from a previous marriage. The couple now has a baby boy named Zoravar Dhawan.
Shikahr Dhawan has created buzz by helping India break a jinx against South Africa in World Cup-2015 by smashing 137 for 146 balls.
So the next time he relates his love story to his children, he possibly not adds the statutory parental warning – don't befriend strangers on Facebook!

-Smrutirekha