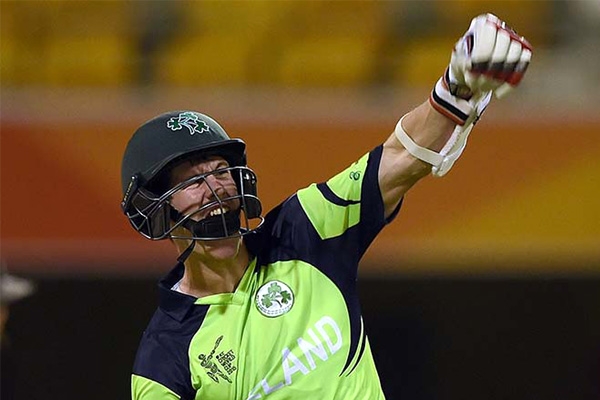 (Image source from: Ireland shows perfection against U.A.E team today})
Todays Ireland victory over UAE shows the maturity of both the teams in pool B. The Gabba stadium witnessed professional gaming between tiny teams in World Cup 2015 event. Ireland won a neck-to-neck match and made their place even stronger for the next round, but UAE team members also showed their hard work in game.
Ireland skipper Porterfield won the toss and gave bat to UAE first, the later team started good innings as Amjad Ali and Berenger made 49 run for first wicket. With Shaiman Anwar's 106 the team managed to score 278 runs. Anwar became first person from his team to score century in World Cup event.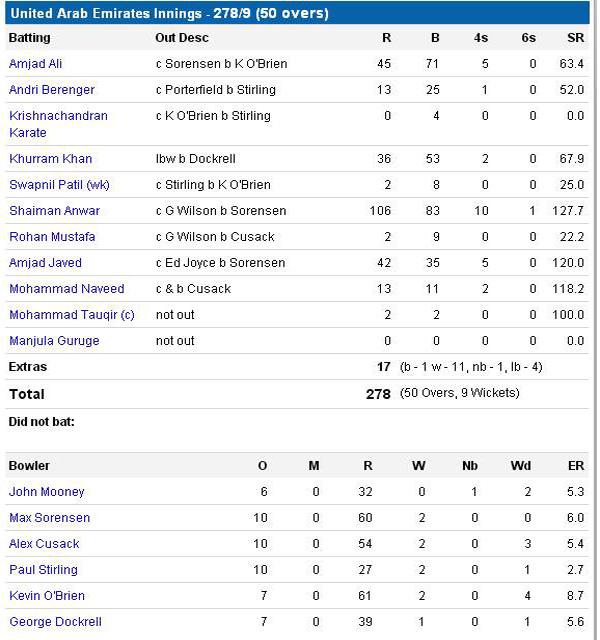 In a reply to UAE's 278 runs, Ireland started poor game as opener Paul Stirling lost at 4 runs of team. Captain William Porterfield scored 37, Ed Joyce added 37 and the Man of the match Gary Wilson's 80 runs in 69 balls with 9 fours at 115.9 strike rate helped the team to succeed tha match. While, Kevin O'Brien's half a ton with 200.00 strike rate, contributed crucial standup.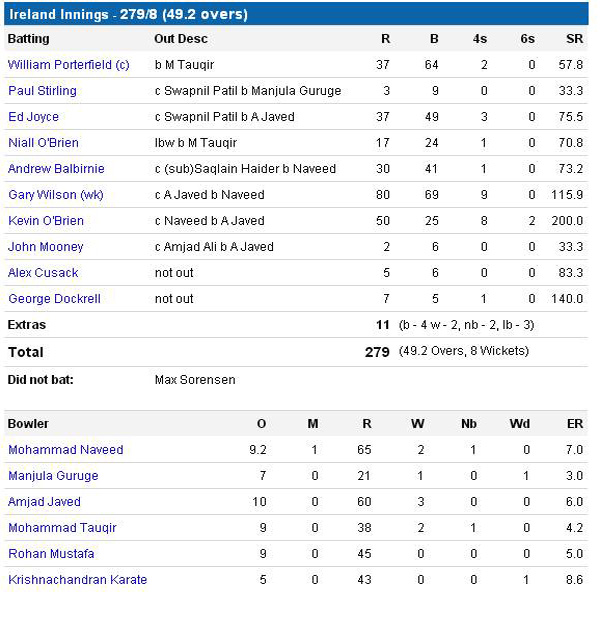 India will be having its match with the struggled team UAE on 28th February, and with the strong Ireland on 10th march.
-Kannamsai