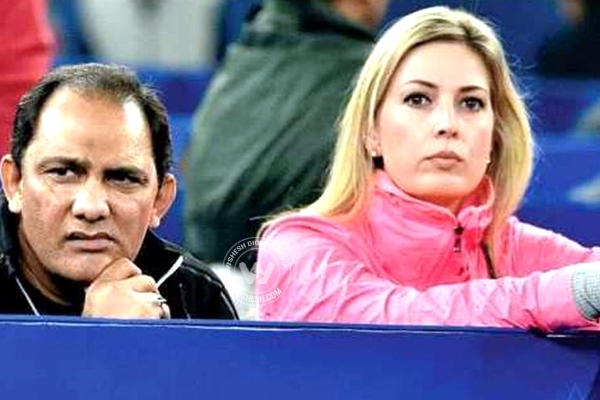 (Image source from: Azharuddin denies reports on third marriage})
Former India cricketer Mohammed Azharuddin has denied the reports of his marriage for third time. He tweeted on Sunday saying that, "News about my 3rd marriage is incorrect and false. Please check facts before publishing."
This denial from Azhar came after few media reports carried information containing Azhar marrying his friend and an American citizen, Shannon Marie.
Maharashtra Times reported that, Shanon was introduced by Azhar as his wife during their visit to the house of his driver Jaan Mohammed in Mumbai on Saturday. They visited to console the family of the driver, who passed away recently.
Reports indicate that the Hyderabadi player was spotted along with Shanon duritng IPTL match in New Delhi that featured the Indian aces and Phillippine Mavericks.
The 52-year-old first married Naureen. He had two sons with the first marriage. In 1996, he divorced Naureen and married Sangeeta Bijlani, model-turned-actress. Sources say that they both separated n 2010.
Azhar hit three back to back centuries on debut in 1984-85 and instantly rose to fame. The most successful captain played for India in 99 Tests and 334 ODIs. But, in 2000, his career ended disgracefully. He was banned for life time from playing cricket for alleged participation in match fixing. Even though the ban was lifted by the court in 2012, the career of the cricketer was over by then.
In 2009, the Hyderabadi came into politics and got elected to Lok Sabha from Moradabad in Uttar Pradesh. Last year, Azhar lost the polls from Tonk-Sawai Madhopur constituency of Rajasthan.
- Sumana