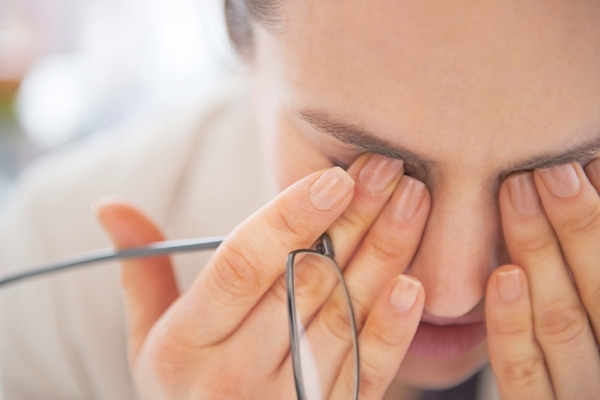 (Image source from: Reduce your eye strain with these simple exercises})
Eyes! They are vital organs through which you look at the world. Caring for these sense organs is vital to maintain good eye sight. These simple tips can do wonders in your eye care, especially if you are staring at computers for hours together. Here are few tips for work-related eye strain.
Palm your eyes
This may look simple, but is really effective. Just rub your palms for little while till they turn little warm and place them upon the eyes. Place your hands slightly over the eyes, without directly touching eye balls. You can definitely sense the relaxation of your eye.
Repeated blinking
Blinking is very essential to reduce your eye strain. Blink at least once, every three to four seconds to reduce the stain of your eyes. You indirectly allow your eyes to rest by blinking every few seconds. We usually tend to blink less while watching TV or working on PC.
Focus on a distant object
Focusing on distant object for some time is a good exercise to rest the ciliary muscles. Just, glace at an object that is at a distance of approximately six to ten meters away from you. Focus on it without moving your head much for few seconds. The ciliary muscles get some respite and rejuvenate.
Roll your eyes
Roll your eyes in a circular fashion. Try for a maximum possible bigger circle. Repeat for four to five times and close your eyes. Breath in and out slowly, while you relax.
-Sumana