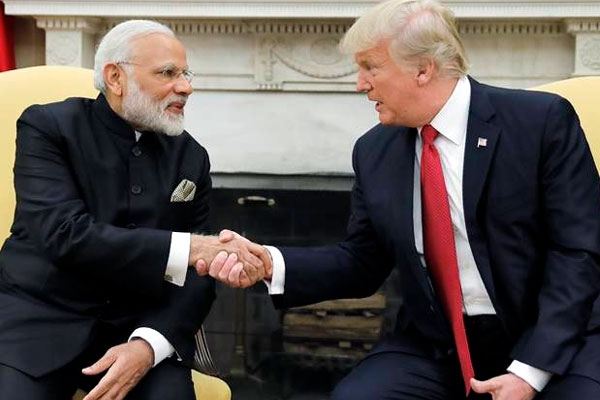 (Image source from: Donald Trump calls for ban on Muslims entering United States })
The Republican presidential candidate Donald Trump called for a "total and complete shutdown of Muslims entering the United States." The proposed ban will be applied to immigrants and visitors alike, a sweeping prohibition affecting all adherents of Islam who want to come to the US.
Trump's proposal comes a day after President Barack Obama had spoken to the nation from the Oval Office about the shootings in San Bernardino, California, in which Obama said the act was "an act of terrorism designed to kill innocent people."
"Until we are able to determine and understand this problem and the dangerous threat it poses, our country cannot be the victims of horrendous attacks by people that believe only in jihad, and have no sense of reason or respect for human life," Trump said in the statement.
The Trump's campaign said in a statement that such a ban should stand "until our country's representatives can figure out what is going on." The Republican front-runner's proposal comes in response to a level of hatred among "large segments of the Muslim population" toward Americans.
Just put out a very important policy statement on the extraordinary influx of hatred & danger coming into our country. We must be vigilant!
— Donald J. Trump (@realDonaldTrump) tweeted on December 7, 2015
"Donald Trump is unhinged," Jeb Bush said via Twitter. "His 'policy' proposals are not serious."
Carly Fiorina said, "Trump's overreaction is as dangerous as President Obama's under-reaction."
John Kasich slammed Trump's "outrageous divisiveness." Ted Cruz, who has always been cautious about upsetting Trump's supporters, said, "Well, that is not my policy."
Trump campaign manager Corey Lewandowski said that Trump's proposed ban would apply to "everybody," including Muslims seeking immigration visas as well as tourists seeking to enter the country.
Ari Fleischer, a former aide to Republican President George W. Bush, tweeted, "Under Trump, the King Abdullah of Jordan, who is fighting ISIS, won't be allowed in the US to talk about how to fight ISIS."
The Democratic presidential campaigner, Bernie Sanders said: "Trump and others want us to hate all Muslims. The United States is a great nation when we stand together. We are a weak nation when we allow racism and xenophobia to divide us."
Republican Sen. John McCain of Arizona said of Trump's idea, "It's just foolish, and will it hurt his campaign? I have no idea," McCain said. "I thought long ago that things he said would hurt his prospects and he continues to go up."
"You're being generous by describing it as a proposal," said White House spokesman Josh Earnest, castigating the fiery Republican presidential frontrunner's latest outburst as "cynical." "I think what Mr Trump is doing is something that he's been doing over the course of his entire campaign, which is to play on people's fears in order to build support for his campaign." "I think what he's doing, he's dividing America in a really cynical way," Earnest said.
By Premji