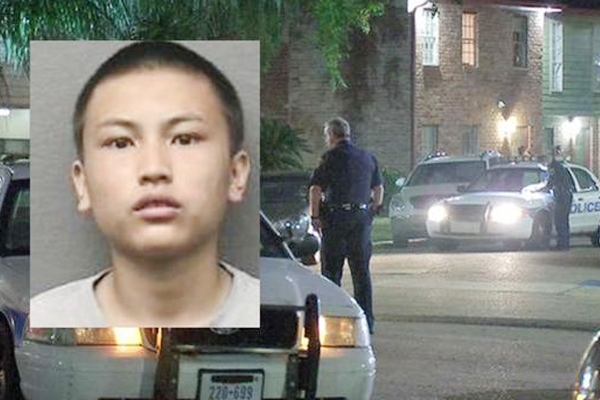 Houston Police have been looking for a carjacking suspect who had left his victim dead on Monday night at a west side apartment complex.
The suspect has been considered armed and dangerous. The carjacking happened at the Nottingham Village apartments off Kimberley Lane.
Elie Kalwahali, an witness said, "I thought he was choking or something." Kalwahali pulled into the parking lot shortly after the shooting. He saw 20 years old Kewin Kaewprasit, the victim, lying on the ground and ran over to help.
Kalwahali informed that "Neighbors started coming down and said they were like three gunshots and he was run over and they said they said he took his own car run him over his own car and left with it and he had like a gunshot wound."
Houston police said that Kaewprasit had been shot during a carjacking and died at the hospital.
Neighbors had looked out of their windows as the shooter drove off with the victim's car.
Witness Mario Chupina said, "I heard some discussion outside and I suddenly heard four fire shots and then I saw a car flying through the left here."
Houston police stated that the car has now been the key to find who did this. Police said that, the suspect had been driving a black 2015 Nissan Altima four-door vehicle.
Resident Iyanna Williams said, "We're shocked, we're just shocked and sad that this would happen, so close to the holidays, we don't, we didn't expect anything like this to happen."
By Prakriti Neogi