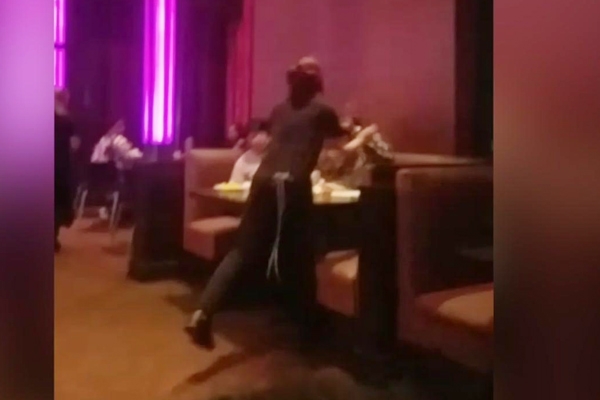 A bizarre confrontation inside a Chinese restaurant was caught on camera in the southwest Houston. A waitress charged for hitting a man in the face at the V Star Chinese Buffet on the Gulf Freeway near Monore.
John and Natalie Ausby eat at the restaurant about six or seven times in a month. On Thursday, the couple said that their dinner date went horribly wrong thanks to their waitress.
John said that, "my wife went to the restroom and asked me to not let her (waitress) take her plate. As soon as she left, she came to the table and tried to take her plate. I told her to get away from the table, I would let her know when we were finished and she just went off."
John also said that he watched the waitress pace back and forth. After the waitress allegedly cursed at him, another customer in the restaurant started recording the incident.
2 Coaches, 4 Students Arrested For Sexual Misconduct
John also said that, "before I knew anything, she had grabbed a plate and hit me in the head. My cap flew off, my drink was turned over, and food went everywhere."
According to John, the manager removed the waitress from their table and police were called to the restaurant.
The couple said that they still had to pay $45 for their meal.
Natalie said that, "I was shocked really. My mind wanted to do something, but I was like I cannot go to jail!" Natalie said.
The manager on the duty told Eyewitness News that the waitress was fired after the incident. No word on any kind of charges.
By Mrudula.