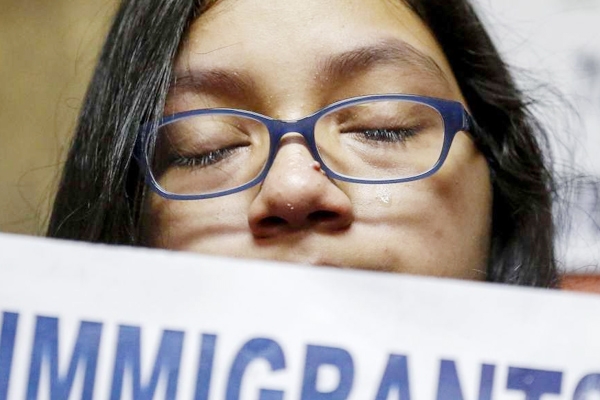 Earlier in  this month, Gerardo Martinez-Morales, 52-year-old printer and a father of four, was driving to a doctor's appointment in the Galveston when he was pulled over by an island police officer because of a broken tail light. He handed the officer the only driver's license he had,  one that had expired and which he could not renew because he was in the country illegally.
That was enough to get Martinez-Morales arrested and eventually taken into custody by the U.S. Immigration and Custom Enforcement agents, where he now awaits deportation to the Mexico.
Martinez-Morales is one of at least six similar cases which have come to the attention of a local immigrant rights advocacy organization since the President Donald Trump ordered stepped-up enforcement of immigration laws aimed at deporting people in the country illegally.
HISD Teacher Under Investigation For Anti-Muslim Tweets
At a news conference on Friday with members of Martinez-Morales family, Cesar Espinosa, the executive director of FIEL Houston, said that people living in the U.S. illegally and with no criminal records are increasingly being detained and deported.
Espinosa said that, this has set the community on edge.
Martinez-Morales case follows the high-profile detention and deportation of Jose Escobar, a 31 years old father of two American children with an American wife, to El Salvador, a country he had not seen since coming to the United States as a teenager 16 years ago.
Mrudula Duddempudi.