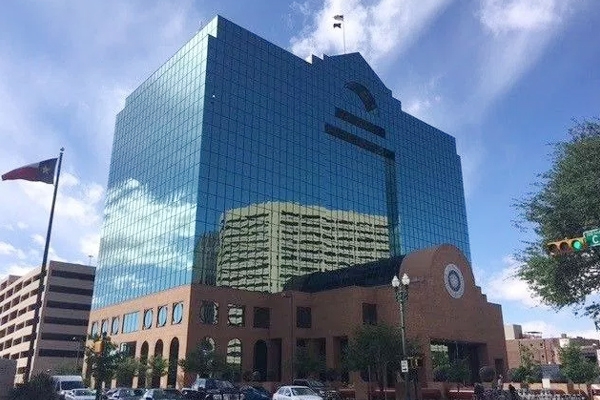 A transgender woman who was arrested by the border patrol while at a courthouse for a protective order was sentenced in Texas to time served on Thursday. The woman was facing an illegal reentry charge.
The investigators said that, Irvin Gonzalez, has entered U.S. from Mexico illegally, and was arrested on 9th February at the El Paso County Courthouse and since then, she had been held in the El Paso County Detention Facility next door. KVIA reported that Gonzalez has apologized when asked by the judge if she wanted to say something.
"I would like to apologize for breaking the law of the United States, and I would like to ask you for an opportunity to start my life over in my own country," Gonzalez said.
Gonzalez immigration attorney, Melissa Untereker, was very happy with the sentence.
According to Untereker, the special circumstances, were "the way that she was arrested, and the way that the CBP [Customs and Border Patrol] agent falsified information in the sworn affidavit to the federal court after her arrest."
The affidavit filed by the CBP agent regarding her arrest originally said that Gonzalez was arrested outside the courthouse. However, that affidavit came under serious public scrutiny by the El Paso County leaders and also Congressman Beto O'Rourke, after a security footage showed that the agent meeting Gonzalez inside the building on the 10th floor and escorting her outside.
Gonzalez was being held in El Paso county jail under the federal custody. Now that she has received the time served sentence for illegal reentry, she will be transferred to state custody in the same facility.
Untereker said that Gonzalez faces state proceedings for another criminal charge. After that, she will go through the immigration hearings.
Gonzalez is also charged in a money order washing scheme along with the boyfriend she was seeking a protective order from. They admitted to breaking into the mailboxes, stealing money orders and washing the name off with transmission fluid, adding their own names, and then depositing the money in his bank account.
Gonzalez has been deported six times and also has spent over a year in jail for crimes including domestic battery, illegal entry, and also for possession of stolen mail.
Mrudula Duddempudi.