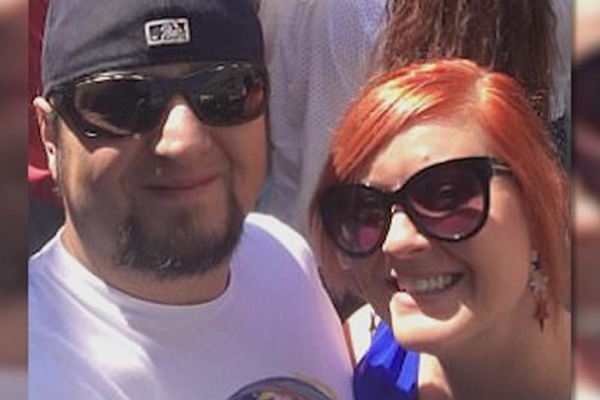 On Saturday afternoon, a bride and groom who were headed to Costa Rica for their wedding got kicked off from the United flight in Houston. The incident took place on United Airlines Flight 1737 that was headed from Houston (IAH) to Liberia, Costa Rica (LIR).
The couple were flying along with their friends from Salt Lake City, and had a layover at the George Bush Intercontinental Airport.
The groom, Michael Hohl said that he and his fiance, Amber, were the last to board on the plane.
The couple noticed a man was spread across their row napping when they approached their seats, 24 B and C, according to Hohl.
Hohl said, not wanting to wake the man, they decided to sit a three rows up in the seats 21 B and C. He said that they did not think it would matter because the flight was half full with multiple empty rows.
Hohl also said, after sitting, a flight attendant approached them and asked if they were in their ticketed seats. The couple explained that they were not and asked if they could get an upgrade, but instead the couple were told they needed to return to their assigned seats.
Bypoll elections: BJP wins big in 5 states
Holh said that after complying with the flight attendant's demand, a U.S. Marshall came onto the plane and asked them to get off the plane.
The couple cooperated with the officials and got off the plane without incident, but they still do not understand why.
United Airlines claims that the couple actually tried to sit in an upgraded seat repeatedly and they did not follow crew instructions.
United Airlines provided this statement on Saturday:
"We're disappointed anytime a customer has an experience that doesn't measure up to their expectations. These passengers repeatedly attempted to sit in upgraded seating which they did not purchase and they would not follow crew instructions to return to their assigned seats. We've been in touch with them and have rebooked them on flights tomorrow."
The couple were rebooked for another flight the next morning, but Hohl said that they would not be flying United again and the couple described the whole situation as quite strange.
Despite of their flight delay, the couple's wedding is still planned for Thursday.
United Airlines recently made headlines after a doctor was violently dragged off a flight which went viral.
Mrudula Duddempudi.