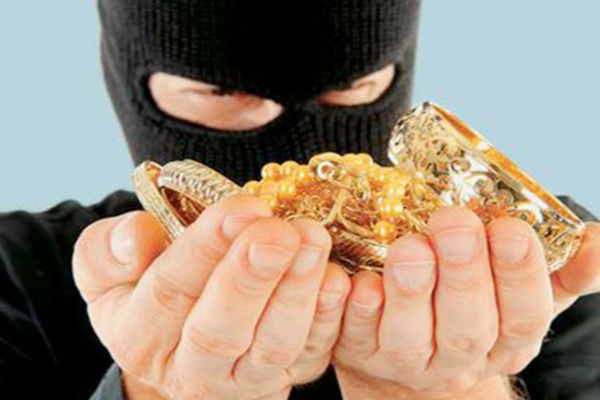 A Houston man, Dominique Pearson, aged 25, was sentenced on 17th May, by the U.S. District Judge Ed Kinkeade to 120 months in the federal prison for his role in the daring robbery in a broad daylight, of Tilak Jewelers in the Irving, Texas.
On 17th November, 2013 morning, the perpetrators traveled from the Houston to Dallas, stole vehicles to avoid the detection, and prior to entering the Tilak Jewelers disguised their identities covering their faces and wearing a long-sleeve clothes, long pants, and also gloves.
A news release from the Office of the U.S. Attorney for the Northern District of Texas described that the robbery where Pearson and also his co-conspirators smashed the locked glass door of the store with a hammer, tied up the jewelry store owners with the zip-ties, smashed jewelry displayed in the cases, and hauled away the place abandoning each stolen vehicle as they made their escape.
Kinkeade pleaded guilty in the October 2016, to several counts including the conspiracy to interfere with commerce by robbery; using, carrying, and brandishing a firearm during and in relation to, and also possessing and brandishing a firearm in furtherance of, a crime of violence. He has been in the custody since his arrest in December 2015.
Pearson was charged along with eleven others in an indictment in the February 2016, each of them on the same counts as Pearson. The others include Afraybeom Traverom Jackson, aged 27, Joshua Deunte Caldwell, aged 26, Hilton Murdock Aitch, aged 56, Irving Tyrone Flanagan, aged 47, Larry Solomon, aged 42, Terrence Lynn Thompson, aged 53, Anthony Ray Turner, Jr, aged 25, Treveon Dominique Anderson, aged 26, Michael Cornelious, aged 27, Xavier Rashad Ross, aged 25, and Vanlisa Scott, aged 47.
Nine of the 12 have pleaded guilty in the case, two are set for the trial in January 2018, and one has not yet made an appearance in the Northern District of Texas.
Houston mother warns about fidget spinners
Mrudula Duddempudi.