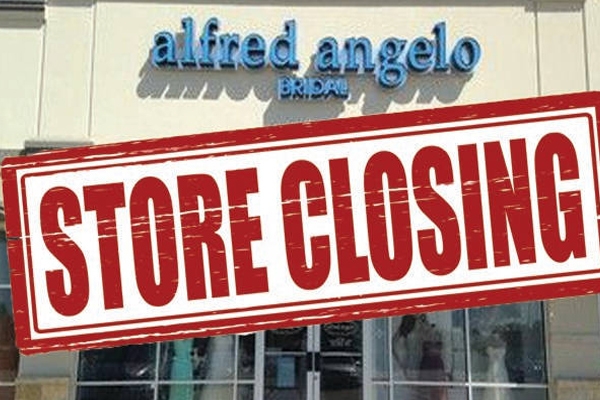 Would be brides were in for a surprise when they met with locked doors at the Alfred Angelo with a sign reading "due to unforeseen circumstances, we will only be open to customers who are picking up their orders."
"You don't find the perfect dress more than once, so now I have to start back all over again," said soon-to-be bride Ryan Cassidy.
"I put a 60 percent deposit down and found out via Facebook last night that they were filing for bankruptcy," said Cassidy.
Alfred Angelo Bridal is closing all the three stores in Houston and 63 stores nationwide.
"I wish they would have called and warned us or told us," said mother of the bride Shirley Chabala.
Chabala and her daughter Ashley found out that the bridal store was closing, through social media. "So I called and asked them what my choice was. They told us basically they wouldn't let us know for 24 to 48 hours, but the dress she tried on is here, we can just come get it and have it altered later," said Chabala.
"There's no guarantee we'll get it back, with them going bankrupt, we can dispute it with our bank, but there's no guarantee we'll get our money or our dresses," said Cassidy.
"It's kind of hard to find a perfect dress after you've already found a perfect dress and paid for it, so we'll have to go from there," added Cassidy.
By Premji